Tijdlijn
1991
1992
1993
1994
1995
1996
1997
1998
1999
2000
2001
2002
2003
2004
2005
2006
2007
2008
2009
2010
2011
2012
2013
Afwezig
Generiek 4
Afwezig
| | |
| --- | --- |
| Generiek | 4 |
| Naam | Samen zijn |
| Gezongen door | Koen Wauters |
| Van | Seizoen 16 - 2006 |
| Tot | Seizoen 18 - 2009 |
| Cover op | |
| | |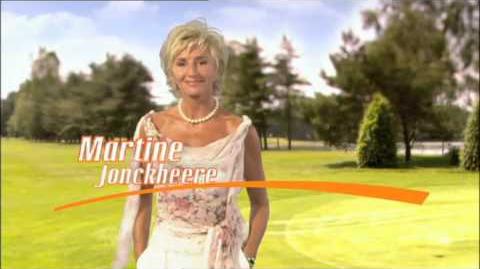 Generiek 4 was de vierde generiek en werd ingezongen Koen Wauters. Hij werd gebruikt van 2006 tot 2009, dus van het zestiende tot en met het achttiende seizoen.
Vandaag een dag zonder gedoe
En je voelt het leven lacht je toe
Alles kan niks moet
Maar als het even tegenslaat
Weet wel iemand met jouw zorgen raad
Die altijd achter je staat
Samen zijn
In vreugde en pijn
Ja alles delen
Lachen, huilen en vergeven
Er voor iemand zijn
Een zonneschijn
In kou en regen
Dag na dag elkaar beleven
Samen zijn
Er voor iemand zijn
Je weet voor wie je leeft

Ad blocker interference detected!
Wikia is a free-to-use site that makes money from advertising. We have a modified experience for viewers using ad blockers

Wikia is not accessible if you've made further modifications. Remove the custom ad blocker rule(s) and the page will load as expected.