Tijdlijn
1991
1992
1993
1994
1995
1996
1997
1998
1999
2000
2001
2002
2003
2004
2005
2006
2007
2008
2009
2010
2011
2012
2013
Afwezig
Hoofdpersonage: Mathias Van Mieghem
| | |
| --- | --- |
| Volledige naam | Justin Cockelaere |
| Bijnaam | |
| Geboren op | |
| Leeftijd | |
| Gestorven op | |
| Beroep | Acteur |
| Relatie | |
| Relatievorm | |
| | |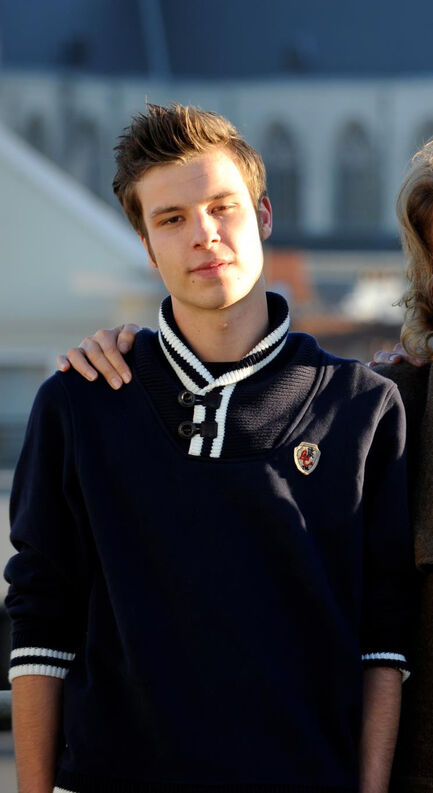 Justin Cockelaere is de zoon van
Nathalie De Bie
&
Dirk Cockelaere
.






Justin Cockelaere is de zoon van Nathalie De Bie & Dirk Cockelaere. Justins vader en moeder zijn jaren geleden samen naar New York vertrokken waar ze een avontuurlijk leven leidden en droomden van een muziekcarrière. Helaas bleef het bij dromen en haalt de realiteit van het leven hen al snel in. Op 21-jarige leeftijd raakte Nathalie voor de eerste keer zwanger, zwanger van Gail. Twee jaar later volgde haar zoon Justin. Het moederschap maakte van Nathalie een andere vrouw: ze veranderde in een ware moederkloek. Dirk stortte zich compleet op een carrière in de IT-sector en het koppel groeide uit elkaar. Het kwam tot een breuk. Dirk verhuisde en zag zijn kinderen niet meer. De kinderen gingen later ook het huis uit en zagen ook hun moeder niet meer. Daardoor kennen Gail en Justin hun vader nauwelijks. Een tiental jaar later bij het overlijden van haar vader verhuist Nathalie opnieuw naar België en komt ze terug in contact met Dirk... Doordat Nathalie en Dirk terug in contact kwamen met elkaar kwamen de flarden aan herinneringen terug en zocht eerst Nathalie en nadien Dirk contact met hun kinderen. Uiteindelijk kwamen Gail en Justin terug naar België voor een maand. Justin wilde meteen de band met zijn vader opbouwen en zegt hij meteen 'dad' als hij hem voor de eerste keer ziet. Justin staat positief in het leven en wil vooruit. Hij is ondernemend en staat open voor nieuwe impulsen, net zoals zijn moeder.

Justin is de zoon van Nathalie De Bie & Dirk Cockelaere. Hij is de broer van Gail Cockelaere en de halfbroer van Paul Cockelaere †, Pierrot Cockelaere † en Pierrot Van den Bossche.

Justin is acteur.


Ad blocker interference detected!
Wikia is a free-to-use site that makes money from advertising. We have a modified experience for viewers using ad blockers

Wikia is not accessible if you've made further modifications. Remove the custom ad blocker rule(s) and the page will load as expected.