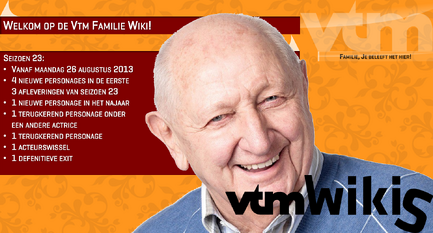 Seizoen 23 is het seizoen dat zich afspeelt tussen maandag 26 augustus 2013 en vrijdag 27 juni 2014 en een vervolg vormt op Seizoen 22 en diens seizoensfinale.
Ad blocker interference detected!
Wikia is a free-to-use site that makes money from advertising. We have a modified experience for viewers using ad blockers

Wikia is not accessible if you've made further modifications. Remove the custom ad blocker rule(s) and the page will load as expected.